Management Staff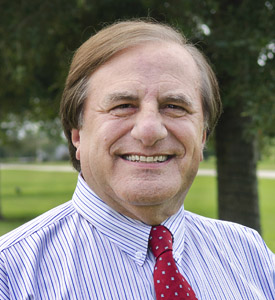 Neil Castaldi
Managing Partner
With his wealth of hospitality experience, ranging from the luxury cruise ship industry to resorts and hotels, Neil Castaldi brings to Nottoway Plantation not only a long history of significantly enhanced sales and ratings but also an impressive talent for securing once-in-a-lifetime experiences for his venues.

Neil's creativity and enthusiasm have attracted both celebrities and presidents. Not only has he furnished luxury accommodations for stars such as Tony Bennett, Cher, Frank Sinatra, and Bob Hope, but he has also hosted presidential banquets for Jimmy Carter, Ronald Reagan, George H. Bush, and Bill Clinton.

In addition to this, Neil created a popular chain of upscale Italian restaurants, Castaldi's Market & Grill, located in 6 states and featuring opera-trained singing servers. His last assignment before joining Nottoway was as the VP of Hotel Operations for an NYC-based hotel company, overseeing 10 hotels, from Hilton to Sheraton, in 4 states.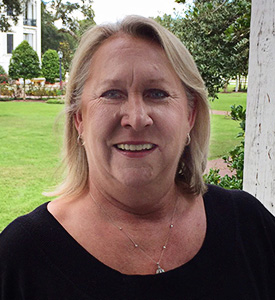 Janice Mirambell
Controller
Janice joined the Nottoway team in June 2014 and brings with her extensive experience and knowledge in the hotel accounting field.

For over 20 years, she worked for the Pyramid Hotel Group which owns and/or manages over 60 properties representing every major hotel and resort brand in the United States. She started her career with Pyramid as Hotel Director of Finance for their Louisiana-based hotels and was eventually promoted to Area Controller. For the five years prior to coming to Nottoway, Janice was Pyramid's Regional Controller in the Northeast region, overseeing the accounting departments of up to 12 hotels.

In just the first few months of her employment at Nottoway, Janice has already made a large impact in our accounting department. By implementing a new web-based accounting system, a new payroll system, and software and detailed analysis reports, she has made it possible for us to manage our property with greater efficiency.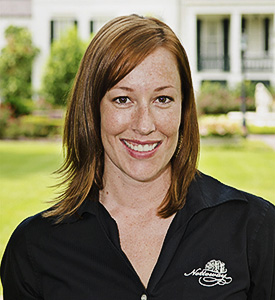 Jennifer Donald
Assistant General Manager
Jennifer arrived from her hometown in Costa Mesa, California to join the Nottoway team in 2010. From the minute she arrived, she has demonstrated her abilities and customer relations skills, honed through her long career history in the hospitality industry, by holding several key positions at our Plantation.

In her time with us, Jennifer has always distinguished herself, to the point of earning numerous promotions along the way. After first joining us as a tour guide, she was quickly promoted to Assistant Restaurant Manager and eventually to the Restaurant Manager. She then assumed control and responsibility for the entire Guest Services department, from front desk staff to bellmen to the reservations department and now, as Assistant

General Manager, she is responsible for overseeing all parts of Nottoway, including all our guests' needs and communications as well as being in charge of all of the Plantation's special events, from planning to execution.
We are fortunate to have Jennifer as part of our team as we continue to distinguish ourselves as a premier destination in the Southeast.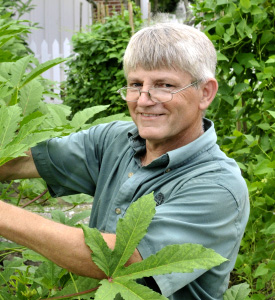 Randy LaPrairie
Director of Maintenance & Facilities
For more than 25 years Randy has been the go-to person for all things related to utilities, maintenance, and construction. He joined Nottoway's staff in 1986 as an accomplished finish carpenter and has played an active role in past renovations to the plantation, as well as in the most recent improvements and additions. Randy's knowledge and commitment are invaluable, as he knows every pipe, wire, drain, nook, and cranny throughout the property.

Randy is also a talented artist and painter and works in oils, charcoals, watercolor and pen and ink. His work is popular among the locals and beyond and adorns the walls of the restaurant and the mansion. It is also for sale in Nottoway's gift shop. Another hobby, taxidermy, brings together Randy's love for the outdoors and his talent for creating art from nature.
---
Wedding Staff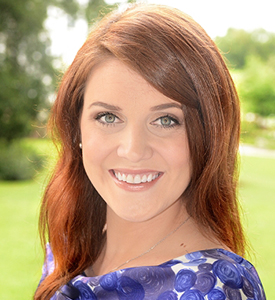 Meghan Chenevert
Catering Director
Meghan graduated from the University of Alabama with high honors and a major in Restaurant, Hotel and Meeting Management. She continued her studies in this field by attending the Apicius Culinary School in Florence, Italy.

Meghan then moved to Baton Rouge where she worked for several years as the Event Sales Director for the Oak Lodge Reception and Conference Center.

With a natural talent for banquet planning and presentation, Meghan, in her position as Catering Director at Nottoway, works closely with her clients to create unique ideas for one-of-a-kind banquets and then teams up with the culinary and banquet teams to transform those ideas into memorable events. Meghan's expertise and experience instill an immediate sense of comfort in her brides and event planners.